The Student Innovation Center and the revised curricula are symbolic of the department's commitment to undergraduate education. The mission is to prepare students to create the future, the core of what Michigan Tech has been doing here for the last 116 years. The Student Innovation Center also includes

The Cuskie Design and Creativity Center 209, where senior students will develop product designs, and a Product Realization Center, where they can bring their designs to reality. The Student Innovation Center was made possible by many generous gifts from alumni, corporate sponsors, and friends of the department. Major gifts from alumni were contributed by Herman and Josephine Cuskie and Martin Lagina and his family.

One of the many Student Design Studios in the Cuskie Design and Creativity Center, provide student design teams with a place to meet. Each student cubicle has a plaque showing the alumni donor.

Each studio has a terminal for design and presentations work, such as posters for marketing presentations.


The Monica Resource Library provides central location for engineering reference data. The library was provided through the generosity of alumni donors Robert ('50 ME) and Dorothy Monica.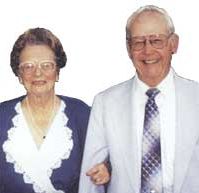 Alumni Donors Herman ('35 ME) and Josephine Cuskie. Herman enjoyed an engineering career spanning 17 years at Chrysler and 26 years at Ford. See the Herman Cuskie Alumni Profile