Hybrid Vehicle at Michigan Tech ATDC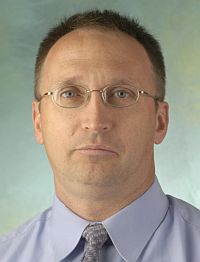 Dr. Jeff Naber
More News Articles:
Michigan Tech Offering Free Course for Auto Engineers on Next-Generation Hybrid, Battery Technologies ----More
Michigan Tech Receives $3 Million in Federal Stimulus Funds to Develop Hybrid Electric Curriculum ----- More
Classes Start September 3 -December 10, 2009
ESD Headquarters, Southfield
Thursdays, 5 - 8 p.m.


Michigan Technological University, AVL and The Engineering Society of Detroit (ESD) are reaching out to help Michigan's automotive engineers prepare for the industry's movement into sustainable hybrid vehicle technology. A semester-long course, Advanced Propulsion for Hybrid Vehicles with Concentration in Battery Engineering , will be offered tuition-free to 100 students this fall.

Who Qualifies? Only automotive engineers with a bachelor's of science degree in engineering or similar sciences area are eligible to apply. To be considered, candidates must work for the auto industry or have been displaced due to economic conditions. First preference will be given to engineers employed in the auto industry.

The graduate-level, three-credit class will focus on engineering skills that apply to next-generation hybrid and electric vehicles with an emphasis on battery design and hands-on learning. It will be taught by a group of MTU faculty and staff from the College of Engineering and key experts in industry providing guest lectures with Associate Professor Jeffrey D. Nabor being the lead instructor.

The Michigan Department of Energy, Labor and Economic Growth as well as the Michigan Academy for Green Mobility are sponsoring the course. Tuition will be covered by federal dollars administered through Michigan Works!
For detailed class information and application requirements , click here: Free Training for MI's Auto Engineers

DEADLINE TO APPLY:
Wednesday, August 19, 2009