JOIN THE MTU SAE AERO FACEBOOK GROUP AT: http://mtu.facebook.com/group.php?gid=5171653834
The Michigan Tech SAE Aero Design Team is an industry-sponsored, university-affiliated organization made up of MTU students. Every year we design, build and test the performance of a radio-controlled airplane. The intent of the project is to design the plane within competition parameters to carry the maximum amount of weight. The team competes in two annual competitions, sponsored in part by SAE, to test the design of the plane against planes from other colleges and universities.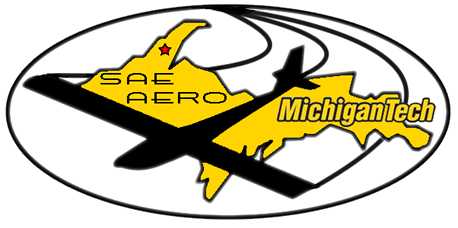 This past year we took first place out of 51 teams in the east competition held in Fort Worth Texas and third place out of 27 teams in the west competition held in Van Nuys California.
We have weekly meetings where we work on our design plane, get to know each other, fly RC planes, and just have fun! So if you think you might be interested, come on out!